Store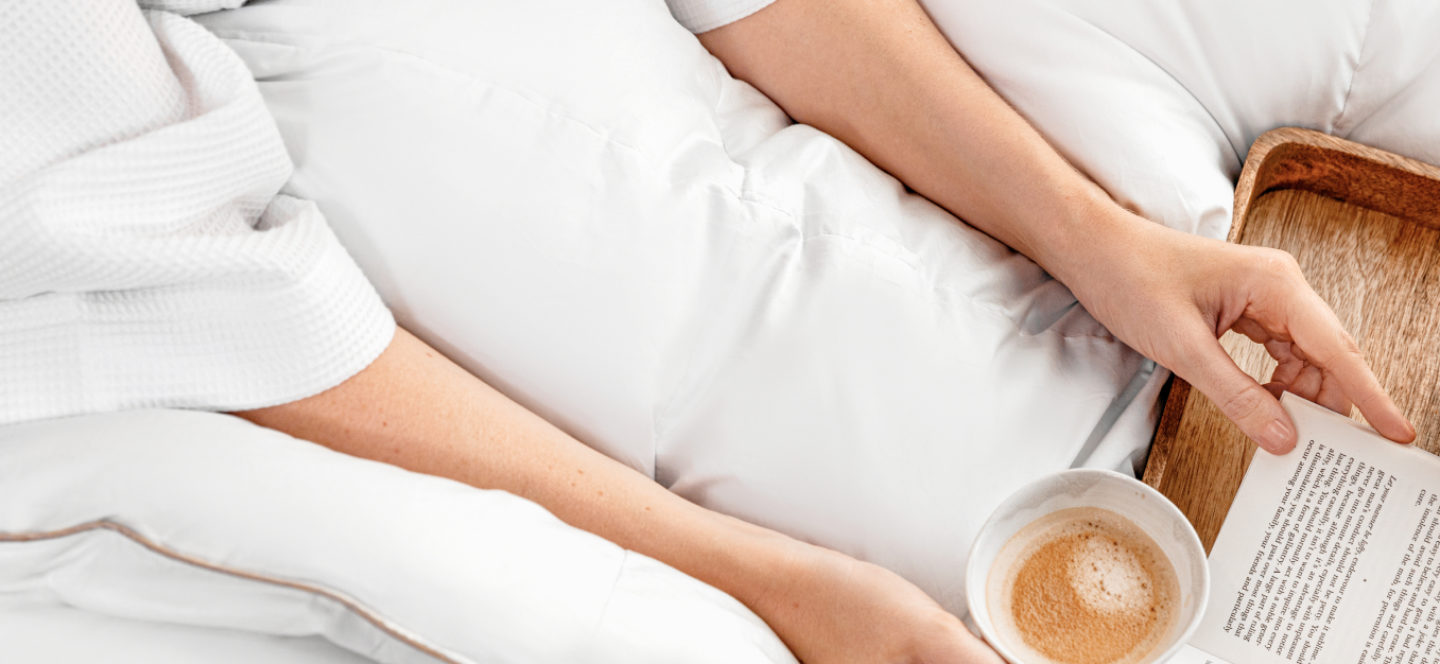 The Icelandic Down Store
Browse our selection of luxurious, tailor-made Icelandic eiderdown bedding.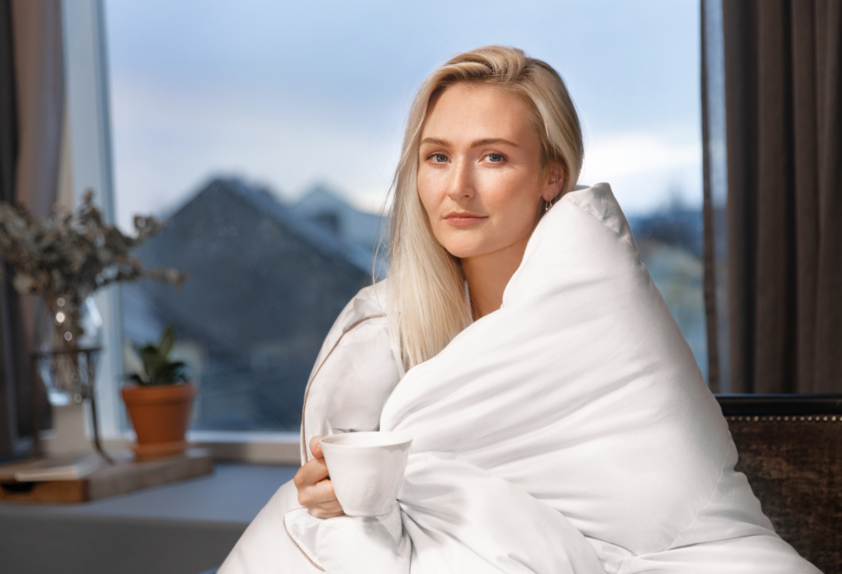 Eiderdown Duvets & Comforters
Utterly soft, light, and thermo-regulating, our eiderdown bedding is the manifestation of blissful comfort.
*Duvets & comforters are identical. The only difference is in sizing.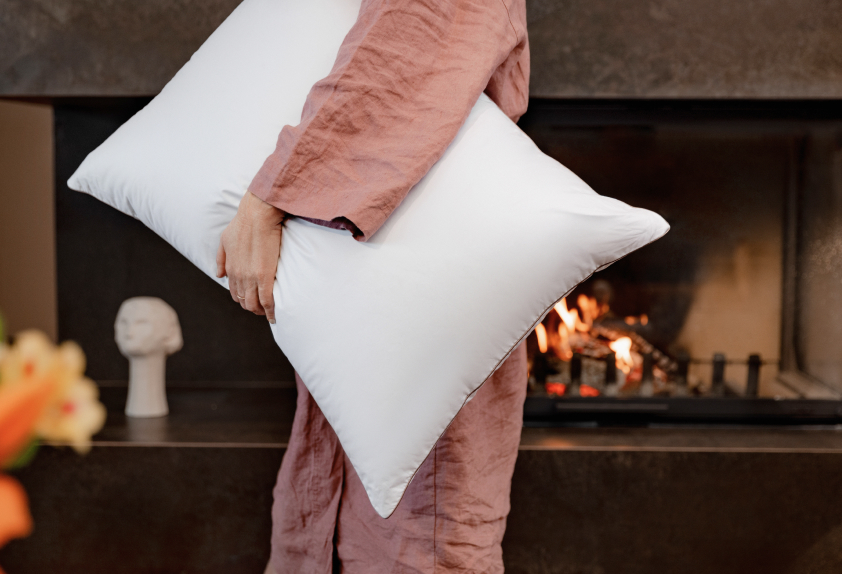 Best Seller
Eiderdown Pillows
Cloud-soft yet resilient, the Eiderdown Pillow maintains its shape and firmness for years, promising night-after-night of peaceful, well-supported sleep.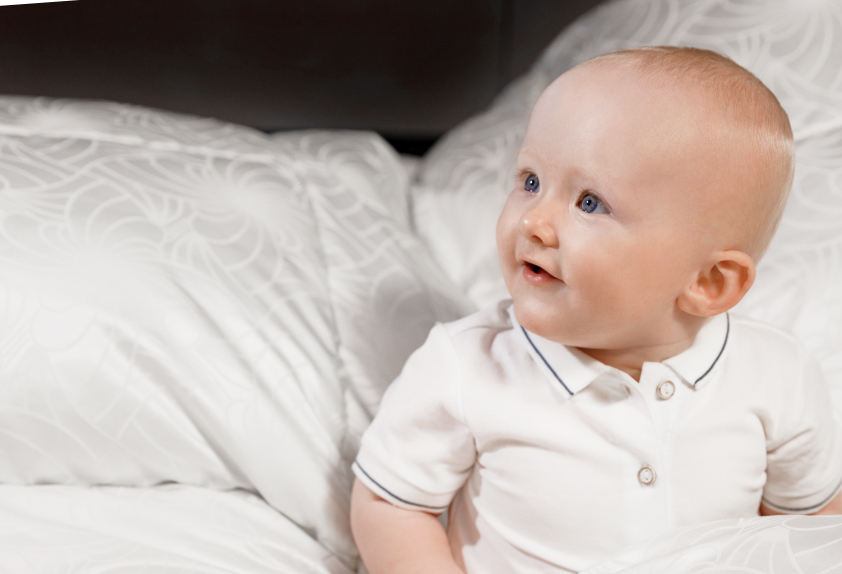 Eiderdown Baby Duvet
Cradle your little one in the warm, comforting embrace of an eiderdown duvet. Made from the softest, most insulating and sustainable down on the planet.
Sustainable Production
Eiderdown is sustainably sourced from wild eider ducks.
Made in Iceland
Produced in Iceland's fjords and certified by the government.
Bespoke Craftsmanship
100% custom made following a legacy of Icelandic artisanry.
What Do Our Customers Love?
My wife and I love our beautiful new eiderdown duvet. Your masterpiece has found a beautiful home that we will cherish for many years to come. Thank you again for taking care of us personally.
Ebenhard
You should buy an Eiderdown duvet. We did, from Ragna at Icelandic Down and we are very happy; impressed with the genuine caring service that can only be given by a small company, and sleeping better.
Harvey Bowden
I received my Eiderdown pillow as a Christmas gift and it is absolutely wonderful! I have never had a better nights sleep. Pure comfort, softness, support and restfulness!
Dr. James Busch
Our baby boy was given an eiderdown duvet as a gift from his grandfather. The quality is extraordinary. The duvet is lightweight, fluffy and all in all very cozy. Our little boy sleeps really well wrapped in his beautiful duvet!
Laura & Paul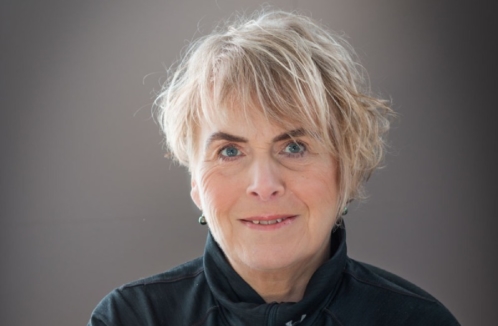 Have a Question?
Contact Ragna.
If you're interested in learning more about our products or the ordering process, I'd be happy to help. Email [email protected], Call number (+354) 892-3342, or message below.
Frequently Asked Questions (FAQs)
Eiderdown duvet vs comforter - what's the difference?
There is no real difference - except in our product sizing. Both are down-filled blankets with baffle-box stitching. Duvet is the term used in the United Kingdom, Commonwealth countries and elsewhere. Comforter is used in the United States and Canada.
Why is Icelandic Eiderdown expensive?
Eiderdown is a rare natural resource, and the world's most prized out of all duvet fillings for its luxurious softness, lightness, and insulating properties. Our Icelandic down is also painstakingly collected and processed by hand. This combination of factors adds a premium price tag to our products.
How is Icelandic eiderdown better than other down?
Iceland is one of the cleanest countries in the world with fresh air and little pollution. The nesting area where our eiderdown is hand-gathered is far away from any sort of human activity, so it's as natural and peaceful as it gets. 
We also have strict quality controls with government-appointed inspectors. This guarantees that our eiderdown is of the highest quality and authenticity, which can often be an issue with other suppliers.
Which fill amount should I choose?
We offer three different "fills" — light, medium and warm. This determines how much eiderdown we put inside.
If you tend to get cold at night, then you should choose the warm option, which has plenty of eiderdown to keep you warm at night.
However, if you tend to feel hot at night, then you may want to consider the light option. It has less eiderdown. If you are familiar with the TOG rating, then these are the TOG numbers for our duvets/comforters:
Light: 6-7 Tog
Medium: 9-10.5 Tog
Warm: 12-14 Tog
If you don't know which one to choose, then we recommend the medium option. It should work fine because eiderdown tends to adapt to your temperature by expanding when it's cold and compressing when it's warm.
We can also add custom fill amounts if you want more or less eiderdown.
For a full list of fill weights, click here for duvets/comforters, and here for pillows.
Why is eiderdown better than other duvet fillings?
Eiderdown is unique in that it has no hard quills or feathers. It's softer and springier than the likes of goose down, so it resists compression and can warm your bed for decades. It's also thermo-regulating, meaning it adjusts to to keep you warmer or cooler depending on the ambient temperature.
Holding Eiderdown in your hand is magical; all you'll feel is a glowing warmth – it weighs practically nothing. And when you stuff it into your fist and then release, it'll spring up to 10 times its own volume.
Oh, and unlike other bird downs (goose or commercial duck down) which often involve cruel processes like live plucking, Eiderdown is 100% sustainable and animal-friendly – the birds voluntarily leave their down behind in their nests. No birds are harmed in the process!
How are your products constructed?
Everything is custom-made to order, meaning we hold no stock. Our duvets and comforters are hand-stitched using a baffle-box technique. Cotton casings are filled with eiderdown then evenly spread between baffle boxes, keeping the spread even.
Pillows are simpler, and don't require baffle-boxing.
Learn more.
What if I don't see my preferred size listed?
We can make duvets/comforters in any size, with any fill amount.
Just email Ragna at [email protected] or via our contact page and tell us which size you want.
We will give you a quote based on the size and amount of eiderdown needed.
Okay, I'm interested. What next?
You can contact me (Ragna, the founder) directly at [email protected] If you'd prefer to order online, you can order directly from the shop.
I have an unanswered question. What do I do?
You can ask Ragna, our founder, anything. Contact her via email ([email protected]), phone (+354 892 3342), or instant message (click the chat icon in the bottom-right of your screen).