Update: The Eider Ducks Have Returned To The Fjords!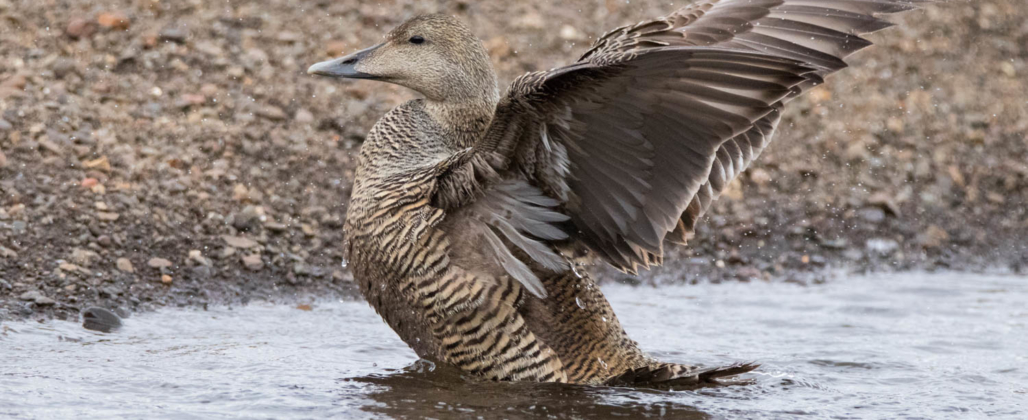 Exciting news - the eider ducks have just been spotted gathering at the shores of Lodmundarfjordur! After enduring a chilly ten months fishing at sea, they'll soon be ready to begin nesting and hatching their young inland. Depending on the weather, Oli and Johanna, our eider duck farmers, will soon make the trip to the eider duck sanctuary to prepare for their arrival.
Here's what a quick walkthrough of what the process will look like.
Preparing The Sanctuary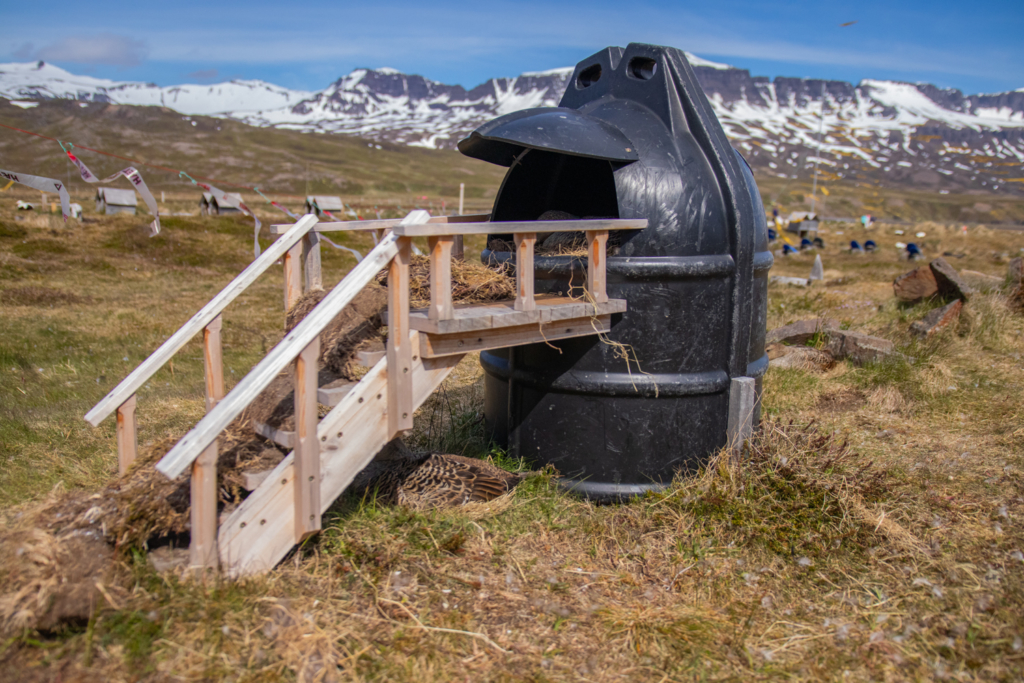 In early April, the laborious process of getting ready for nesting season begins. They'll travel to the fjords by ship, as the mountain passes are still covered in snow. Once they arrive, work begins.
This includes:
Creating 100-250 straw nests for the ducks
Mending protective nets (to keep out predators)
Raising dozens of colourful flags (to attract the birds)
---
Arrival of the Eider Ducks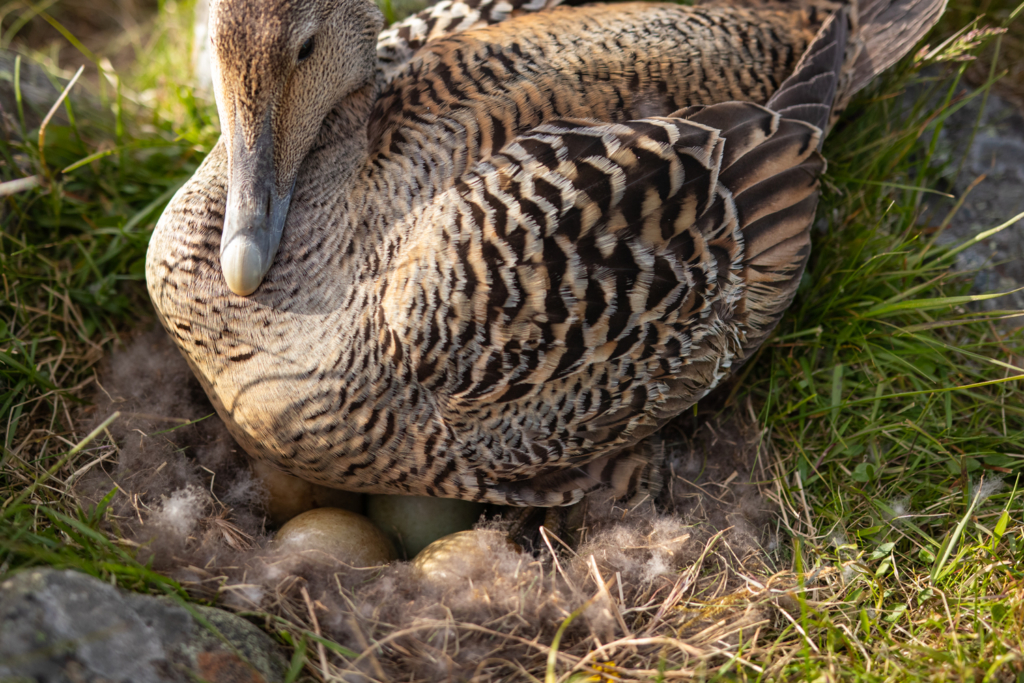 Once mating season ends in May, the female eider ducks arrive to hatch their young. They lay 3-6 eggs and spend an entire month in the nest. After two decades, they're deeply familiar with the farm and the presence of humans. It's not uncommon to see ducks on rooftops, in tractors, or at the farm doorstep! Throughout this period, Oli and Johanna are constantly replacing nests, fixing nets, and keep a watchful eye for predators.
---
Hatching & Departure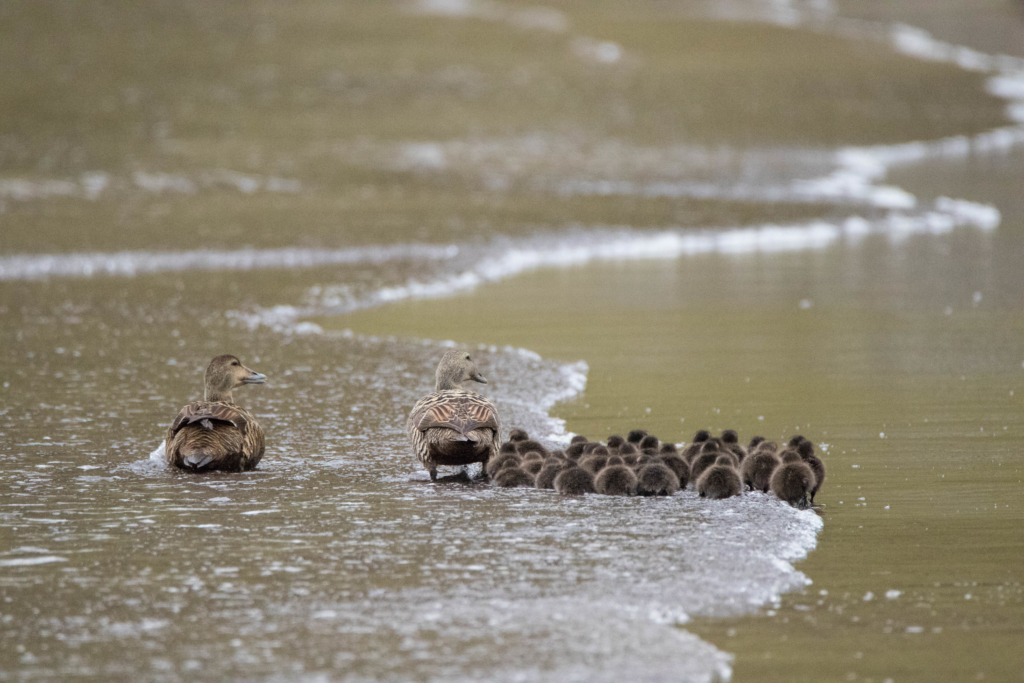 When the ducklings finally hatch in June and July, the females have already lost 33% of their body weight! It's time to head back to the shores to teach the ducklings how to feed and survive ten tough months at sea. The cycle starts over again.
---
Gathering & Cleaning Eiderdown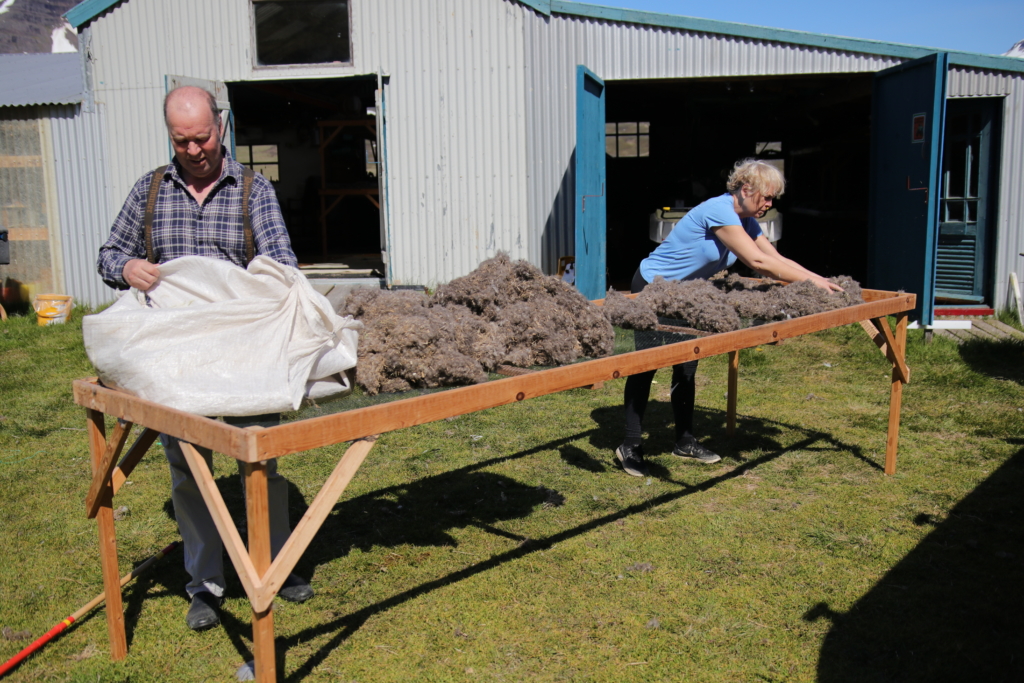 Once the birds are gone, we start collecting the eiderdown by hand. It's a long, arduous process. In fact, it takes 40-60 nests to fill one eiderdown duvet! But that's just the beginning. The eiderdown is cleaned following a rigorous, seven-step process, including drying, sterilisation, machine cleaning, defeathering, and a final quality inspection by an Icelandic government official.
---
To The Warmths Of Your Bed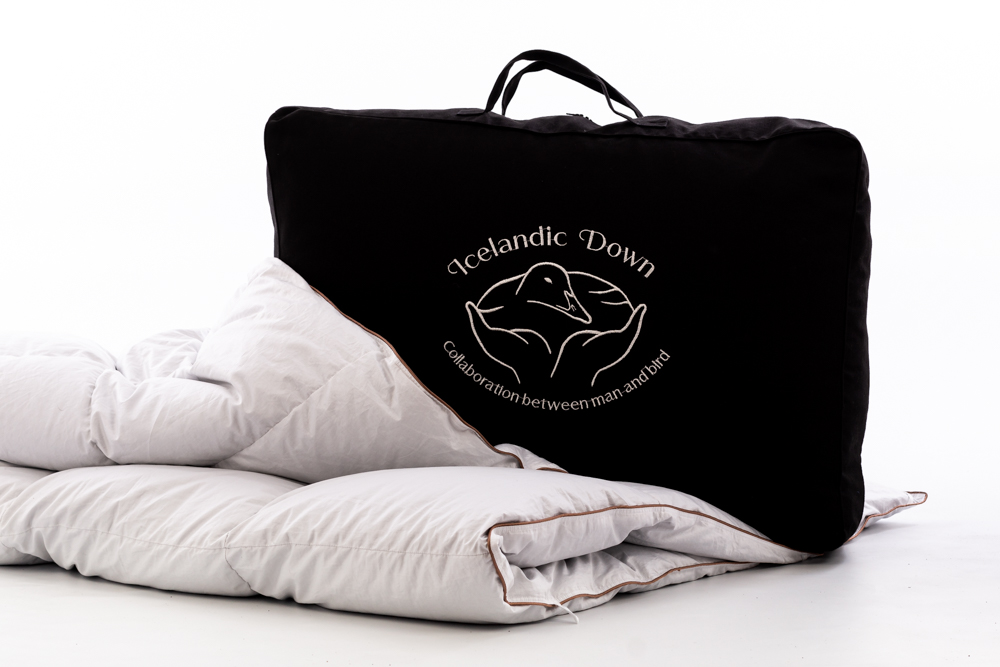 Once the eiderdown is fully cleaned, it's kept in storage, ready to be turned into one of our beautiful duvets, comforters, or pillows. We make all our products by hand here in Borgarfjordur Eystri, and customise every aspect of our bedding to our customers' needs.
Interested in reading more? Read 'The Common Eider: A Bird Of Uncommon Resilience' for an insight into the eider duck's life, and 'From Bird To Bed: The Complete Story Of Our Eiderdown' for a detailed explanation of our production processes.
Stay tuned for more exciting updates about the goings-on of Icelandic Down!